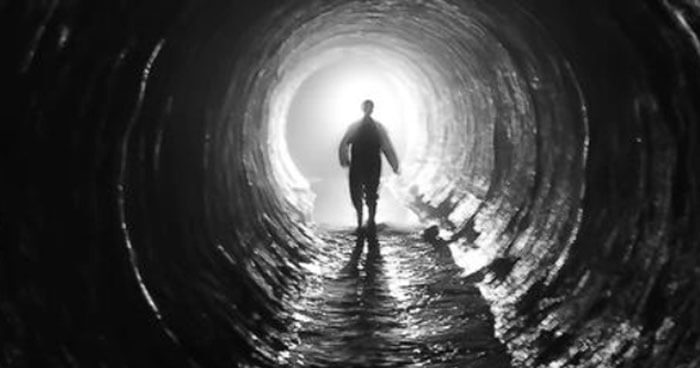 While going through some old files, I found this short story. I wrote this during one of the most difficult times of my island experience when I lived abroad for five years.
I'm not proud of it – not by any means.
I felt beaten up at the time so I was releasing my thoughts on paper, producing this not-so-pleasant piece.
I am not crazy…I can assure you, but my mind was not in a healthy place.
In the air of authenticity as well as truth, I've decided to share it, but you really don't have to read it at all. Really!
---
He is shocked.
It's a quick succession of blows, so quick and so easily executed. Right, left, right, right, left, right, then a knee to the ribcage, and an upward elbow.
He plummets to the floor and I see the opening. Something to silence him; a point to put him in perpetual pain. I drop to the floor with my elbow aimed at his throat. It connects. My arm rebounds and his body jackknifes. He chokes and gargles, then his body gives.
In seconds, his corpse disintegrates, as do the weapons lodged in my body.
I roll to the side and huddle on the floor, blood gushing out of every orifice in my skull.
Face down, breathing my last breaths in a puddle of my own fluids, I know the truth. This is not the end. He will return and he will punish me again. This fight will resurrect constantly; an endless struggle with a reward that may never emerge.
Maybe I should just…

The room becomes a corridor again and the dark path is open to me. The light in the distance reappears, but it's tiny. It begins to twinkle and fade. I close my eyes. This is it. The end. Finally. Finally, I can rest…
…
No!

No.

Get up.

Get.

Up.

Breathe.

They need you.

Get. Up.

I rise, put one leg before the other and hoist my body up. I put my hand over my mouth, cough, and blood spills out between my fingers.
I'm healing again. All organs are fixing themselves. Fast.
Maybe one day I will be free of all this…if I'm lucky. Keep training. Keep fighting. Maintain optimism. Be the idealist. Be the good man. Honour. Integrity. Decency. Keep hoping and just maybe…
The dark corridor beckons.
Like an estranged fairy godmother, scouting in the distance, the glimmer of light is still far away, but it's sparkling now, brighter than ever.
I must keep going.
I must persevere.
THE END?
---
FIND OUT MORE ABOUT THE PARADISE INDUCTION HERE!
I WOULD LOVE TO HEAR FROM YOU – PLEASE COMMENT, LIKE, AND SHARE
Widget not in any sidebars