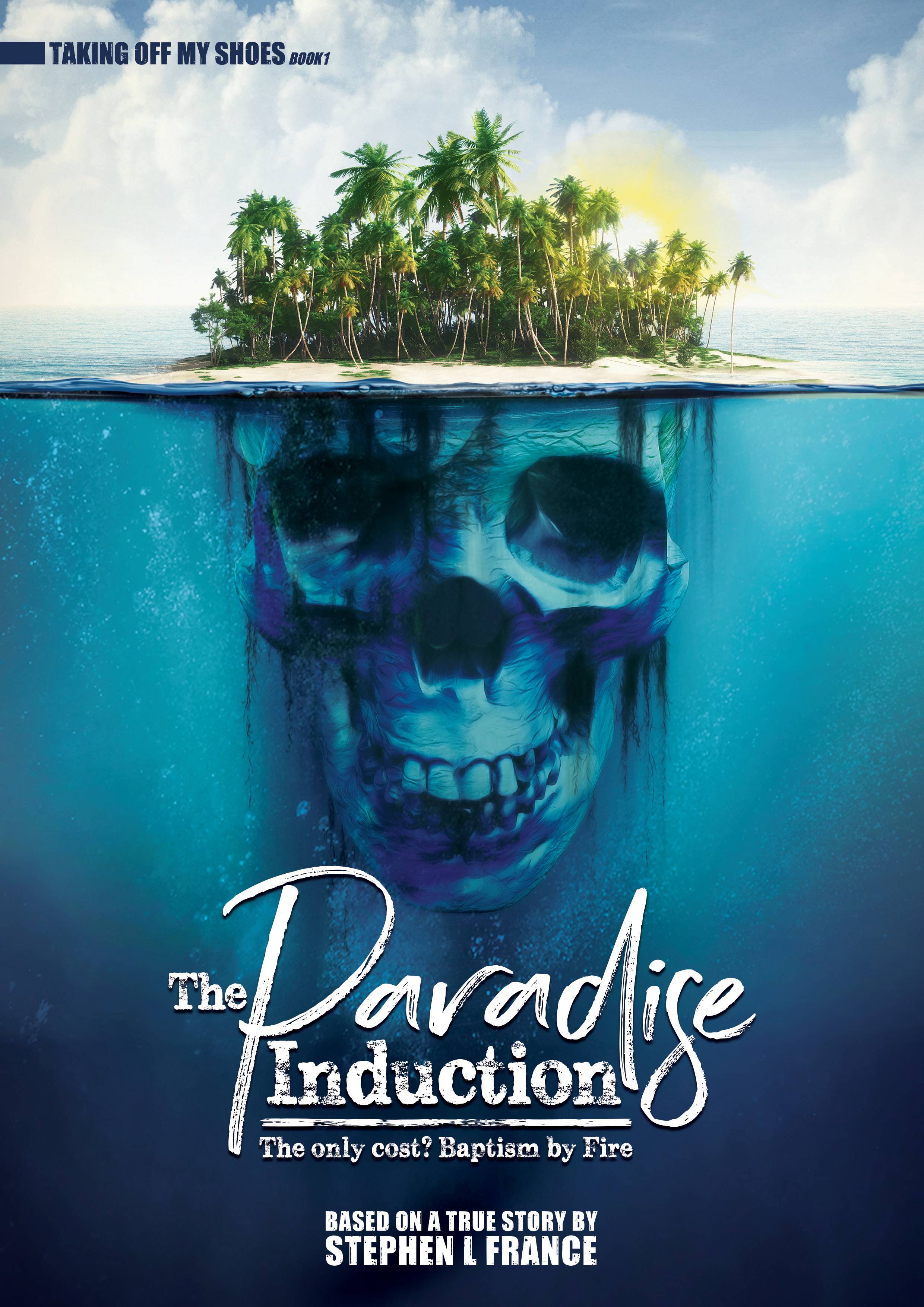 Based on a true story, comes the first novel in the Taking off My Shoes series…The Paradise Induction
25-year-old Christopher Charles made a vow 10 years ago.
With his last £200 in his pocket, he's forever escaping his home the City of London for the Caribbean Islands, a new life, and pursuit of his ambitious writing career. No turning back!
Awaiting him is a young, single bachelor's paradise – a beach-bartending job, hot sun, delicious cocktails, beautiful women, and good West Indian food.
On arrival, Chris catches a lucky break when he's quickly head-hunted for a journalist job – his dream is coming true!
But no one told Chris that he would have to be tested for his right to enjoy Caribbean paradise, and this is where the relentless nightmare begins…
With no support and no law on his side, Chris' first trial finds him locked in a shockingly abusive employment death-trap with a psychopathic, megalomaniac Chief Editor, who wants Chris' entire daily life in full submission to the job, or his deportation.
And this is just the very start of The Paradise Induction…
DOWNLOAD FREE SAMPLES HERE
FOR THE LATEST UPDATES, PLEASE SIGN UP TO BOTH THE BLOG AND NEWSLETTER FEED
I WOULD ALSO LOVE TO HEAR FROM YOU – PLEASE COMMENT, LIKE, AND SHARE
Error: Your Requested widget " blog_subscription-3" is not in the widget list.
[do_widget_area sidebar]

[do_widget id="widget_sp_image-2"]
[do_widget id="text-3"]
[do_widget id="text-2"]

[do_widget_area widgets_for_shortcodes]
[do_widget_area wp_inactive_widgets]

[do_widget id="blog_subscription-2"]
[do_widget id="blog_subscription-3"]
[do_widget id="eu_cookie_law_widget-2"]
[do_widget id="search-2"]
[do_widget id="text-4"]
[do_widget id="nav_menu-3"]