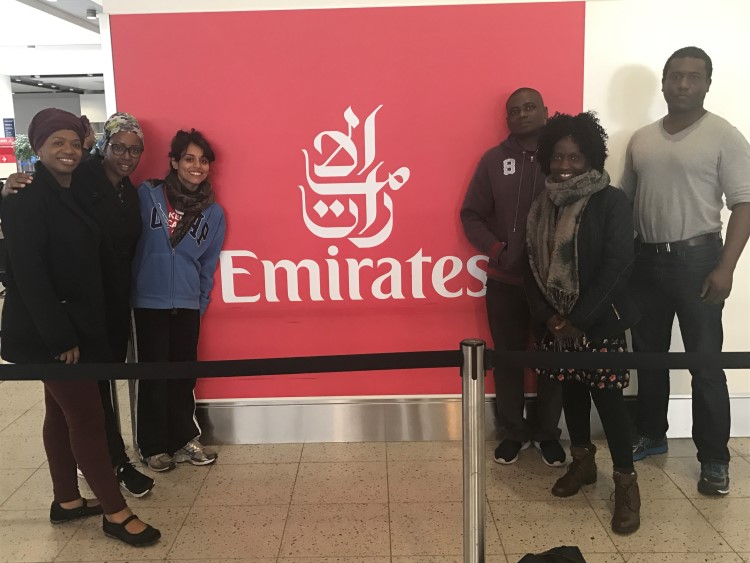 I never thought I would do this (Part 1)…
I never thought I would travel to India in my life – I never believed I'd journey there for the sake of obeying a still, small voice in my mind that had simply said, "you know you're going to India…"
I never imagined I'd find myself on the streets of London, speaking about the greatness of Christ.
And I'd never thought I would be a Christian…not in this lifetime.
But all of this has occurred in the space of 22 months…and I can say with humble confidence, it's been the greatest experience of my life so far.
This is not to suggest it's been easy – there have been various challenging trials that have tested the words found in scripture, but God's voice is clear in relation to life's troubles:
"You shall walk in all the way that the Lord your God has commanded you, that you may live, and that it may go well with you, and that you may live long in the land that you shall possess." Deuteronomy 5:33
"When he calls to me, I will answer him; I will be with him in trouble; I will rescue him and honour him." Psalm 91:15
I have professed to many individuals that 2016 has been a year of healing as I've been led to examine all my wounds of the past and establish true restoration, deconstructing the prideful strongholds and 'masks' I'd created to protect myself, to progress with a strong, humble foundation in Christ.
The prideful strongholds and masks were created by wounds like:
At six years' old, being told by three Caucasian girls that my skin colour was dirty and God didn't clean me
At eight years' old, experiencing my parents' divorce; a critical point that formed a living hatred inside me for God the Father (I still liked Jesus the Son)
My teenage years of deep depression when I so desperately wanted out of the single gender secondary school I attended; I endured consistent bullying from a group of black guys who called me 'coconut' (black on the outside and white on the inside) and a cluster of 'grungy' kids who repeatedly taunted me
My ultimate disappointment that after 10 years of hoping for a dream, I did not meet the self-prophesised future wife at university
My first crushing heart break at 24 that confirmed to me that being a good man was irrelevant and solidified the deception that God the Father and the world hated me
My five years in the Caribbean—a place revered as paradise to the western world—that laid a gauntlet of unbelievable experiences, rendering all morality that remained in me obsolete
And at 30 years of age concluding that having not had a girlfriend, I was unlovable and fully rejected by the world
Having faced these wounds in a continuing healing process, by the end of October 2016, I was on the streets of London evangelising and learning profound truths about strangers who—for the most part—just wanted an ear to listen and sought answers to the many troubles they had.
Finally, by November 4 this year, I was flying to India for Christian Mission not knowing what I would be doing or seeing; but definitely not expecting that I would receive so much more than I was giving…
(To be continued)
---
Please Comment, Like, and Share.
See Part 1 here: https://stephen-l-france.com/i-never-thought-i-part-1/
See Part 2 here: https://stephen-l-france.com/i-never-thought-i-part-2/
See Part 3 here: https://stephen-l-france.com/video-photos-i-never-thought-i-part-3/
See Part 4 here: https://stephen-l-france.com/video-photos-i-n…l-part-lump-clay/
Full Photo Collection Here: https://www.facebook.com/media/set/?set=a.10100966922753712.1073741831.286103077&type=1&l=410044551f
See more from Feeding Faith here: https://stephen-l-france.com/category/feeding-faith/