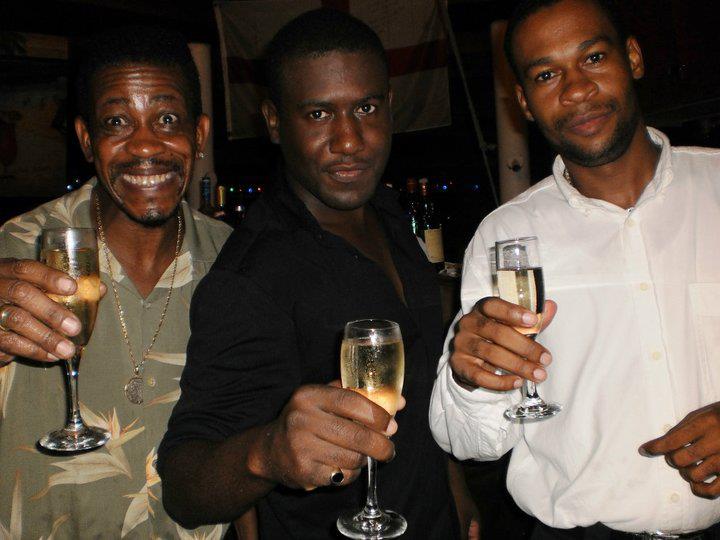 It feels like another world now…it really does.
As I continue to write Taking off My Shoes (More Info Here), I'm looking back at how I was bar-tending in the Caribbean in one of the most popular hotel/restaurants; it was an octagon shaped bar which would get so packed sometimes, you would truly feel the heat…and I'm not talking about the climate here.
When we'd have a special party, all eight sides of the bar would be crammed with people calling out for their drinks…and on occasion, some of these customers would be ruthless.
Fear, anxiety, and a lot of sweat could take you prisoner if not vigilant.
You had to maintain your calm composure, control your body temperature, be polite, smile as much as possible, and compartmentalise any of life's challenges that you might be facing.
I kid you not, I would have dreams where I was surrounded by people shouting "Pina Colada! Red Stripe! Rum Punch! Cuba Libre! Cosmo! Virgin Strawberry Smoothie!" Incidentally, the latter beverage was the worst drink to make as on all counts it was a loss. It was cheap, could take a long time to blend as there's no alcohol to dissolve the ice, and the customer ordering this drink was most likely not a tipper…